It is no secret that I have a soft spot for senior dogs. Through my journey as a dog owner I have either had dogs well into their senior years or have adopted senior dogs. They have a special kind of love that is incomparable. Show me a senior dog, and you can hear my heart melting. But senior dogs require a little bit of extra care and comfort, especially when it comes to their diet and supplementation. I have been blessed with senior dogs-- whether they grew up into old age with me or adopted as a senior-- and these are some of the tips that have proven to be beneficial for them while in my care.
NO. 1 TAKE CARE OF THE TEETH
Taking care of a dog's teeth is vital throughout their life but especially when they are seniors. Taking care of their dental hygiene at home will ensure that less frequent visits to the vet for dental cleaning are required. This is especially important because a dog is put under anesthesia for teeth cleaning and sometimes it can be rough for a senior dog. But most importantly, clean teeth ensure that no associated illnesses occur. Many people do not know that bad dog teeth can cause heart disease which is not good at any age. So keep them pearly whites clean!
NO. 2 FEED QUALITY FOOD
Gone are the days when cheap kibble was the norm for dogs. First of all-- kibble is better than no food at all. I am not being snobbish about dog food, however many kibble brands are not the best for dogs because they are filled with fillers and other mystery ingredients that are not good for the doggies. It is amazing the amount of ailments that can be avoided by feeding quality food. From digestive issues to allergies, paying a bit more at the register for good food will not only save you more on vet bills, but will ensure you have a healthy and happy canine.
My dog is not on kibble but rather a freeze dried natural grain-free food which is reconstituted with water, flax seed oil and a protein. This is what works for him. To read more about Jack's food journey,
read here about why I dropped the kibble.
NO. 3 SUPERFOODS + SUPPLEMENTS + VITAMINS
With age comes ailments that are simply due to the body aging, especially skeletal issues. This is where supplementing with vitamins and superfoods comes into play. As a senior dog owner I've dealt with problems like arthirits, joint problems, chronic kidney disease, cognitive disfunction and many other conditions. However, through the years I have come across people and research that have helped me made smart decisions about supplementing my dogs and it has payed tremendously. Some of the supplements I recommend are:
Probiotic + Digestive Enzymes. Mainly used to create a healthy gut, it is essential for my dog because he has Irritable Bowel Disease (IBS). Anything he eats that deviates from his normal diet causes the worst intestinal issues. So bad that when he snores and breathes it sounds like he has a cold. Since adding probiotics and enzymes to his diet, these problems have all but disappear as they have properly balanced these intestinal bug.
Fish Oil. The king of supplements in my opinion. This is essential for a healthy immune and nervous system, as well as aiding in keeping a healthy skin and coat.
Glucosamine + Chondroitin. Joint disorders and arthritis seem to be the top two ailments of senior dogs. Adding a glucosamine & chondroiting supplement to your dogs diet is a must for senior dogs because it has proven to help with osteoarthritis, joint problems, mobility and supports joint cartilage.
Milk Thistle. I do not use this one anymore but I did when Rummer, my 14 yrs. old wheaten who passed away in February, was battling Cushing's Disease. Milk Thistle is amazing to keep the liver healthy. An animal's liver acts as the body's filter to keep toxins from the blood. When you add constant medication to a dog's body, the liver is constantly working. In Rummer's case she took Vetoryl-- a medication for Cushing's Disease-- which can be pretty rough on the liver. While renal failure due to Cushing's is what caused her to pass away, she did live five years with this disease and I attribute that to the medicine (which helped) but also adding milk thistle to her diet which kept her liver from deteriorating faster during her treatment.
** One note: these are the supplements I used after consulting with my vet. If you are considering adding supplements to your dog's daily routine, please consult with your veterinarian first.
Then there are the superfoods-- which no longer are for humans. I can talk long about this. But The Bark magazine has an awesome article on superfoods that is perfect.
Click HERE to read more
. You will notice the majority of these are veggies. I add sweet potatoes and blueberries to my dog's diet and he loves it. One food not included in this list that my dog loves is apples (without the skin). He actually prefers apple bits to treats and that is great! If you can substitue dog treats for fruits or veggies, this is a good way to go. Here is a great
list of foods not to feed your pet
from the ASPCA.
NO. 4 EXERCISE + MASSAGES
Fitness is essential to a good quality of life for dogs of every age, but especially for senior dogs-- within their limits of course. Exercise maintains and improves muscle tone and strength, by avoiding atrophy. It is also essential to maintain proper weight. Nothing worse than an overweight dog and the slew of issues associated with weight gain. Great exercises include running (if you dogs can), walking and swimming. Also, agility events seem to bring out the puppy in an older dog.
Massages
are extremely important after exercising. I am not talking professional massages here (although if you want go right ahead). I am talking about rubbing your dogs down, massaging their legs and back just to relax them and help with any soreness. Your pup will thank you. One thing to remember about massages:
- Be gentle. When I say massages, I am not talking deep tissue massage. Remember that many senior dogs have arthritis or other joint problems.
- Pressure points. Pay particular attention to pressure points. In a dog you can tell pressure points because they will feel warmer to the touch. If you run your hand down your dog's vertebrae a few times, you will notice certain areas feel warmer. At this points I rub a little bit longer to try and relieve the pressure without hurting the dog-- and in my dogs case he loves it. Modern Dog Magazine has a great article about massaging techniques for dogs.
Click here to read more
.
Another great pro of massages: connection and bonding. Many senior dogs suffer from
cognitive disorder, or dog dementia
. Think of doggie Alzheimer. This can make a dog feel isolated and lost. This affects how a dog thinks, behaves, learns and remembers. Normal things like where their food bowl is can be forgotten and it is not uncommon to find the dog just staring at the wall. It is hard to see your once vivacious dog become lost in himself. I went through this with my Cocker Spaniel. When he turned 13 years old he started developing cognitive dysfunction and it was bittersweet to see. And it was amazing how my other dog became sort of like a guide to him. With cognitive disorder it is important to reinforce the bonds with the dog and massaging is an amazing way of doing it. Senses are engaged and the dog responds to the touch with his or her owner. Never underestimate the power of conection.
NO. 5 HOLISTIC CARE
This may be a touchy subject with some vets and pet parents but I found that my senior dog care routine HIGHLY improved when I switched to a holistic pet. I think we are so sold into the conventional medicine approach that anything outside that box seems unacceptable. I know because I was there. But I tell you, a holistic vet changed my dog's quality of life for the better.
For almost a year Jack battled digestive problems, skin allergies and itchiness. Then his arthritis flared big time and his meds weren't working. He was just one unhappy dog. I decided to visit a holistic vet to do acupunture on his neck but what I found was an entirely different approach to veterinary medicine that gave me a happy and healthier dog within a week of starting him on his holistic treatment. He is 11 years old and has the energy of a 5 year-old puppy. So, I HIGHLY recommend thinking about a holistic vet to care for your senior dog.
My handsome Jack :-)
In the end it is about ensuring our senior dogs are happy and healthy during their golden years. Senior dogs give so much love to their owners and the least we can do is give them best last years of their life on this earth. To me, there is never too much that I can do for my seniors. Do you have a senior dog? Any additional supplements you include in your dog's diet? Any tips for senior dog care?
Before I leave, please come and join us for our new Happy Pet Blog Hop starting next Saturday and every Saturday after that. Grab the button and join in the fun linking any posts that shows what makes your dog happy!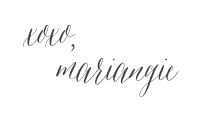 Thankful Thursday
Pet Parade
Fit Dog Friday